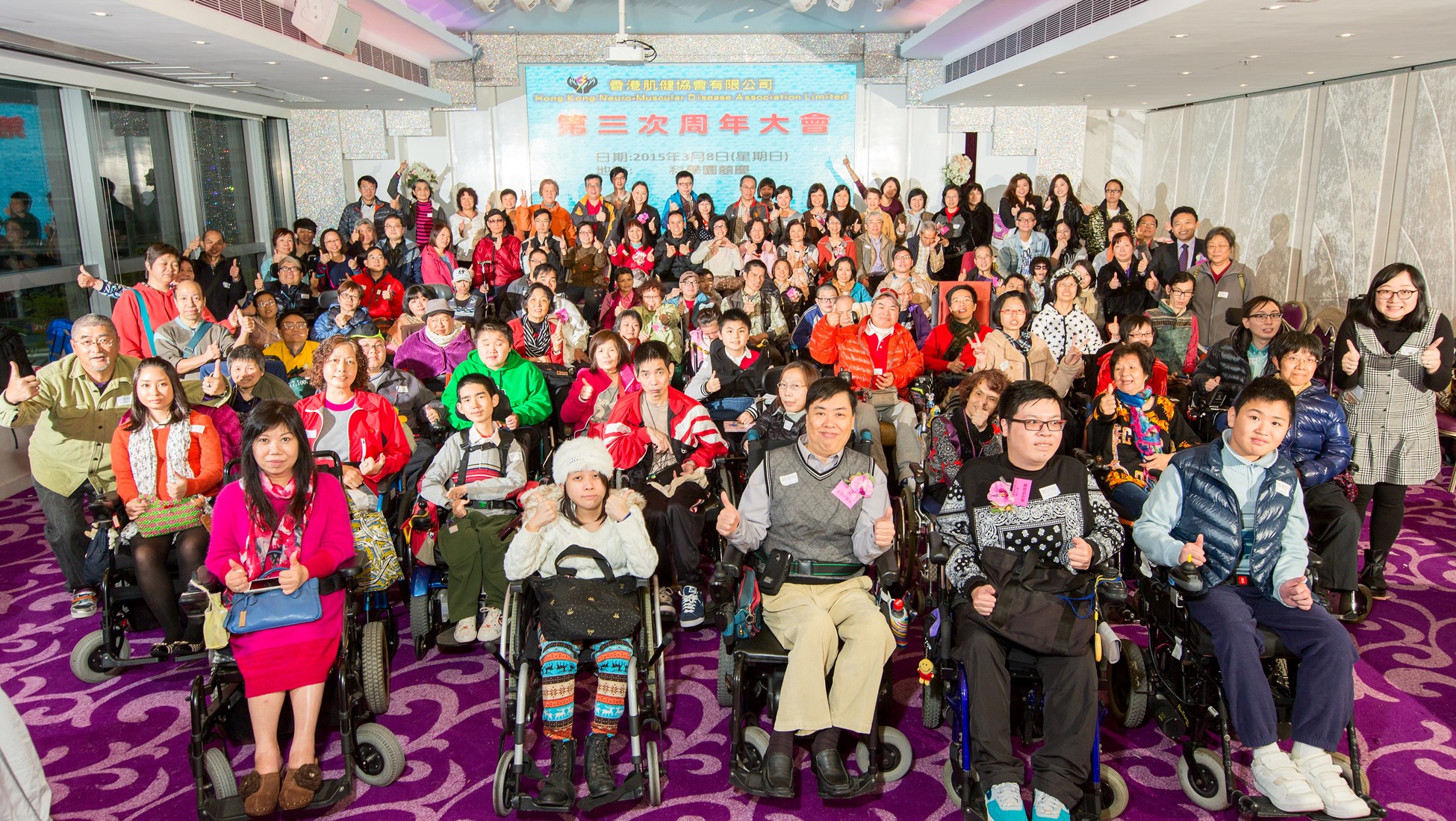 Charity Overview
Hong Kong Neuro-muscular Disease Association was founded in 1998 to support people living with this devastating condition and their carers. There is no prevention or cure, and the cause is unknown. The condition causes the muscles to progressively degenerate; it affects mobility, communication, self-care and the worst side-effect is that sufferers have difficulty swallowing and breathing.
There are many forms of Neuro-muscular Disease, yet the number of patients suffering is relatively rare. A lack of social awareness impacts the care provision available. Hong Kong Neuro-muscular Disease Association use the collective power of patients, carers and volunteers to raise public awareness of the diseases to help to advocate a fair allocation of social resource and fundraising.
Hong Kong Neuro-muscular Disease Association has a mission to improve the quality of life for sufferers and their families. The charity achieve this via its support groups, psycho-educational programmes, volunteer visits, social and recreational activities, policy advocacy and by disseminating information about the condition through its public education activities.